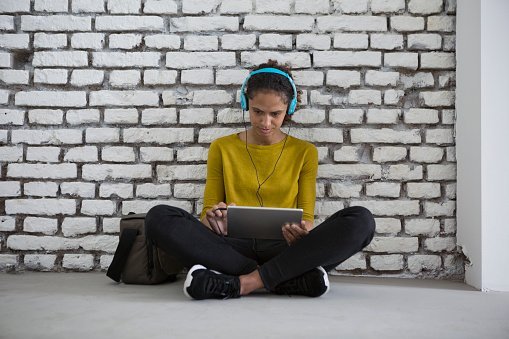 The competition is cutthroat in the restaurant industry. The profit margins are tight, management is burnt out, and the competition keeps increasing. However, the biggest problem, according to most restaurant owners, is the lack of motivated, competent staff. This adds to the already high employee turnover rate the industry faces.
Getting used to the norms and culture of a restaurant is a daunting task for a recruit. Veterans must spend time and energy helping the new hires shadowing them through a shift. With that said, many modern restaurants are opting for new ways to train and develop their waitstaff, investing in online restaurant server training rather than more traditional methods.
Online restaurant server training is provided by multiple vendors that focus on the food and beverage industry. Training courses can range from mandatory, state-specific food handler courses, to voluntary allergen certification courses.
These courses aim to improve the skills and knowledge of servers around the country, and decrease the amount of turnover that restaurants experience due to under-performing employees.
This article will list some of the major benefits online restaurant server training provides for a restaurant.
Flexibility of Restaurant Server Training Online
In the ever-booming food industry, being up to date on current norms and standards is key.
With the constant turnover associated with the restaurants, training new servers efficiently is extremely important. Demanding employees study boring manuals alongside their everyday duties would seriously dampen their morale.
The advantage online training presents for restaurants is that it enables employees to complete their training at their own convenience. They can learn while traveling, on breaks or on holidays – they only require an internet connection.
This empowers servers to complete required training from anywhere, at any time.
Cost Effective
Physically printing and updating manuals, training packets, and company policies can be costly. Not only that, but there is a significant productivity cost associated with traditional training methods that adds up.
Online training has been proven countless times to save businesses money and give them much greater control over their investments in the training they provide to their staff.
Online food handler, food manager, and alcohol server courses are available for a fraction of the cost of in-person classes. eLearning also saves travel costs and time that would build up if servers were made to take these courses in a classroom setting.
Tracking
Online restaurant server training programs enable employers to track their employees' learning and progress remotely at any point during the training process.
Employers can track completed courses, attempted quizzes, and scores. This is especially crucial when restaurants need training completed by a certain date. Through these tracking reports, restaurants can assign deadlines and notify servers when they are falling behind on their progress towards completion.
Employers are provided with performance gauging figures to help determine employee growth. Thisprovides an overall upgrade for both the parties involved.
Improved Learning
Online courses have proven to be more engaging and helpful than traditional learning routes. With the aid of multiple mediums such as attractive images, videos, legible fonts, animation, and more, online courses help students better retain knowledge.
Such an engaging environment is more conducive to learning than traditional lectures and note-taking. Face-to-face, instructor led teaching methods do not suit everybody and may get monotonous. New employees may be reluctant to repeatedly ask questions in a classroom, making it difficult to clear up misunderstandings.
These factors make online training a better and more effective solution over traditional methods.
Accessibility
Unlike traditional teaching methods, online training is accessible anytime, anywhere the student has internet. This ensures that there are no excuses for not completing training on time.
Rather than sticking to printed, non-changeable material, employers can opt for online programs that offer online support and downloadable material as well as training videos that help reinforce the concepts of the course.
When new courses, standards, policies, or laws are implemented, the course material will be updated appropriately, ensuring that restaurants have access to the latest information.
Community
Co-workers, e-Learning customer support representatives, and employers themselves are always looking to help students. Queries, questions or general guidance can be provided easily with email and chat. Such a cohesive online work environment increases workplace satisfaction.